Xubuntu Development Update March 2023
In February, Xubuntu Minimal went live, Flatpak was removed, and Xubuntu joined Mastodon. Get the latest details here.
Xubuntu Minimal has arrived for Xubuntu 23.04
After seven long years, Xubuntu Minimal (formerly Xubuntu Core), has become an official sub-project built and published on Canonical infrastructure. 🎉️

Xubuntu Minimal is a slimmed down version of Xubuntu that doesn't come with the additional features of a modern desktop operating system. You get the basics: Xfce, Xubuntu defaults, a file manager, and a few other essential components. Build your own experience atop Xubuntu's stable and tested minimal environment.
Xubuntu Minimal currently clocks in at 1.7 GiB (1.8 GB), while the standard Xubuntu desktop image is 2.8 GiB (3.0 GB). When we started this project over seven years ago, the image fit on a standard CD-ROM at less than 700 MB. Since then, everything has gotten bigger and reducing the image size will require some clever adjustments. If you'd like to check Xubuntu Minimal out, daily ISO builds can be found on cdimage.ubuntu.com.
⚠️
There is a
known issue
with both the Xubuntu desktop and minimal images where default settings are not being correctly loaded. This should be resolved in tomorrow's daily builds (March 4, 2023).
Flatpak removed for Xubuntu 23.04
Following a joint decision between the Ubuntu flavors, no official flavor will include Flatpak integration in their installation starting with the upcoming April release, 23.04 "Lunar Lobster". 23.04 would have been the first Xubuntu release to ship with Flatpak integration, so this change will not affect any user. Anybody that is already using Flatpak will not be affected either, as the package will not be uninstalled if you have interacted with Flatpak previously.
If you want to enable Flatpak in Xubuntu, the process is straightforward. Check out my recent article, Enable Flatpak in Xubuntu, for instructions on enabling Flatpak and adding the Flathub repository to your system.
Xubuntu is now on Mastodon
Have your social networks felt a little too... centralized, lately? Come to Mastodon and enjoy interacting with Xubuntu's new social media presence, @[email protected]. While you're at it, you might also be interested in following Xfce (@[email protected]), Lubuntu (@[email protected]), Kubuntu (@[email protected]), or Ubuntu Studio (@[email protected]), to get you started with a few projects.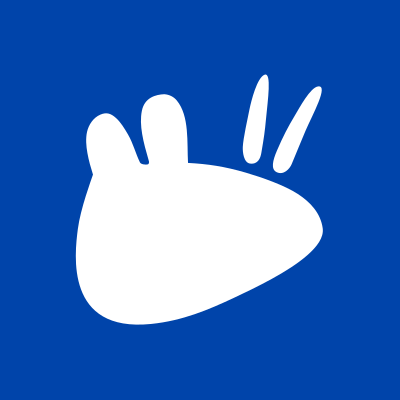 Package updates
There was a smattering of relevant package updates in Xubuntu 23.04 this month. You can find the full list of package updates on GitHub by comparing commits to the xubuntu-manifest project.
baobab 43.0 > 44 beta
gnome-disk-utility 43.0 > 44 Beta
gnome-font-viewer 43.0 > 44 Beta
gnome-sudoku 43.1 > 44 Beta
libreoffice 7.4.3 > 7.5.1 RC2
libxfce4ui 4.18.1 > 4.18.2
parole 4.16.0 > 4.18.0
synaptic 0.91.2 > 0.91.3
thunar 4.18.3 > 4.18.4
xfce4-notifyd 0.7.2 > 0.7.3
xfce4-panel 4.18.1 > 4.18.2
xfce4-power-manager 4.18.0 > 4.18.1
xfce4-session 4.18.0 > 4.18.1
xfce4-settings 4.18.0 > 4.18.2
xfce4-systemload-plugin 1.3.1 > 1.3.2
xubuntu-desktop 2.246 > 2.248
Thanks!
That's all from me this month! If you've come this far, you're looking for something to do. Why not join in to the Ubuntu 23.04 Testing Week that's going on now?
If you like the work that I do, considering sponsoring me. You can find links for how to support me and contribute to Xfce, Xubuntu, and elementary OS at bluesabre.org/donate. Thank you!